2015 Incidents
Calls
Jan
15
Feb
23
Mar
13
Apr
20
May
17
Jun
17
Jul
12
Aug
Sep
Oct
Nov
Dec
Total
117
Past Call Stats
Fire
EMS
2014
168
145
2013
149
157
2012
150
133
2011
149
139
2010
122
163
2009
168
245
2008
176
344
2007
154
356
2006
154
381
2005
149
414
2004
133
326
2003
131
312
Web Counters
Website Visitors
Since
March 9, 2007

Visitors Today
Sep 04, 2015

Duplication of text, photos, or any other content on this website is prohibited without permission of sfc31.com. If you have questions, please contact us at Info@sfc31.com
EXPERIENCE THE BROTHERHOOD- BECOME ONE OF US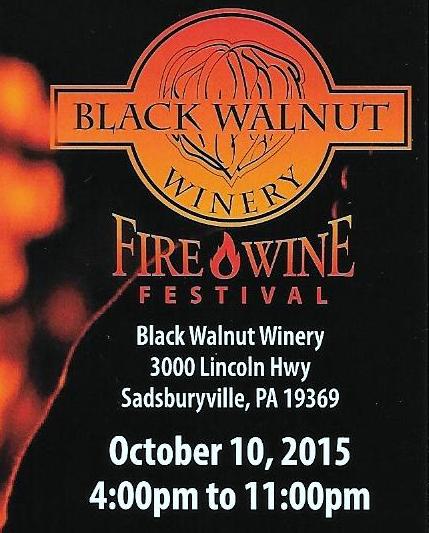 Firefighters Give Back to a Community Member

Sadsburyville Fire Company No. 1, August 24

On December 24th, 2014, Christmas Eve, tragedy struck a residence of Sadsbury Township. A house that was historic to the community became involved in flames and unfortunately was so advanced by the time the fire department received the call it was a total loss. The occupant of the structure loss everything that day and suffered from burn injuries due to the fire.

Recently the Sadsburyville Fire ... (Full Story & Photos)



Firefighters help rebuild a roof after the entire structure was loss due to a fire on Christmas Eve this past year.



Engine 31-1 onscene of a barn fire on Strasburg Road in East Fallowfield Township.

Barn Fire Assist to Westwood, East Fallowfield Township

Westwood Fire Company, August 23

On Sunday, August 23rd, 2015 the Westwood Fire Company was dispatched at 1141 to the 3100 block of Strasburg Road in East Fallowfield Township for reports of a barn on fire. Initial calls to 911 indicated that flames were coming from the roof of the barn and livestock was also inside the building.

In an unfortunate coincidence, just 40 minutes prior to this incident, a house fire response was dispatched ... (Full Story & Photos)


Fatal House Fire, Parkesburg Borough

Sadsburyville Fire Company No. 1, August 15

At 0453 hours the Sadsburyville Fire Company was dispatched for an engine to assist the Keystone Valley Fire Department on a house fire with entrapment in the 300 block of Main Street in Parkesburg Borough.

Upon arrival of firefighters, heavy fire conditions were found on the first floor. Firefighters made quick work of knocking down the fire on the first floor and began a primary search. Once ... (Full Story & Photos)



Engine 31-1 on scene of a serious auto accident on Lincoln Highway in Sadsbury Township.

Serious Auto Accident Closes Lincoln Highway, Sadsbury Township

Fire Chief Adam Grossman, August 09

Just before 0500 hours on August 9th, 2015 the Sadsburyville Fire Company responded to an auto accident with entrapment on Lincoln Highway just West of Octorara Road in Sadsbury Township. Also responding were Westwood EMS, Keystone Valley Rescue and EMS and Medic 93.

Fire Chief Grossman arrived shortly after dispatch and established Lincoln Highway Command, Assistant Chief Reynolds assumed operations. ... (Full Story & Photos)


House Fire Drill on Julie Drive, Sadsbury Township

Fire Chief Adam Grossman, August 05

On Monday August 5th, 2015 at 1930 hours the Sadsburyville Fire Company and Keystone Valley Fire Department conducted a house fire scenario drill on Julie Drive in Sadsbury Township. The purpose of the drill was to raise awareness of on street parking and emergency operations.

Fire equipment from both stations proceeded into the simulated house as if it were a real emergency. Upon arrival firefighters ... (Full Story & Photos)



Sadsburyville firefighters extinguished an early morning auto fire along Route 10 on Tuesday in Sadsbury Township.

Early Morning Auto Fire, Sadsbury Township

Fire Chief Adam Grossman, July 21

On The early morning of July 21st, 2015 at 0146 hours the Sadsburyville Fire Company and Keystone Ambulance was dispatched for an automobile fire at Route 10 and Leike Road in Sadsbury Township.

At 0153 hours Assistant Chief Reynolds arrived and found a car fully involved with flames. Engine 31-1 and Engine 31-2 made the response with a crew of 7 firefighters.

Upon arrival of Engine 31-1, crews ... (Full Story & Photos)


Garage Fire on Mineral Springs Road, Valley Township

Fire Chief Adam Grossman, July 11

On July 11, 2015 at 1208 hours the Sadsburyville Fire Company was alerted to assist the Westwood Fire Company with a working garage fire in the 100 Block of Mineral Springs Road in Valley Township. The structure involved was a large 20' X 30' detached from the house garage and fire was showing upon arrival of the first due units.

Westwood Deputy Chief Scott arrived and established the Mineral Springs ... (Full Story & Photos)



Firefighters Conover and Pascoe extinguish a car fire on the Route 30 Bypass in Sadsbury Township.

Auto Accident with Fire on the Route 30 Bypass, Sadsbury Township

Fire Chief Adam Grossman, June 22

Just after midnight on June 22nd, 2015 the Sasburyville Fire Company and Keystone Ambulance 08 were alerted for an auto accident on the Westbound Route 30 Bypass East of Route 30 in Sadsbury Township. Chief Grossman marked enroute shortly after and was advised that the car may possibly be on fire.

Moments later Chief Grossman arrived and found a car well involved with flames. Engine 31-1 arrived, ... (Full Story & Photos)